Welcome to INVENTPEACE.COM Look at the 1995 ad from GM-Ovionics touting the 15 minute recharge time !!!
THIS MAGIC BATTERY WAS SOLD TO GM BY THE INVENTOR "OVSHINSKY" WHO TRUSTED THEM TO USE IT TO GET AMERICA OFF THE FORIEGN OIL... INSTEAD GM SOLD IT TO TEXACO WHO PROMPTLY CURTAILED PRODUCTION OF THE LARGER FORMAT "ELECTRIC CAR " BATTERIES AND IN EXCHANGE FOR $$$$$$ GM SCRAPPED ITS RAVE REVIEW 1998 ev1 ELECTRIC CAR!~ ~ !
Subsequent price fixing of oil and gas, has bankrupted the western nations ~! Thanks to T Boone Pickens~ Texaco exec and the other "Benedict Arnolds".
Similar story with "Ovshinsky's other invention the solar shingle using the same NIMH materials; works better than heavy glass encased silicon solar cells because it actually runs a fan in a rainstorm ; thats how good it is/ they have now bought it thru 3rd party go betweens, and now have bankrupted ECD/Uni-SOL corp. Google GM NIMH T. BOONE PICKENS, sell out, traitor, etc and see what you come up with.
WHEN DO THE INVESTIGATIONS into PRICE FIXING AND RACKETEERING BEGIN???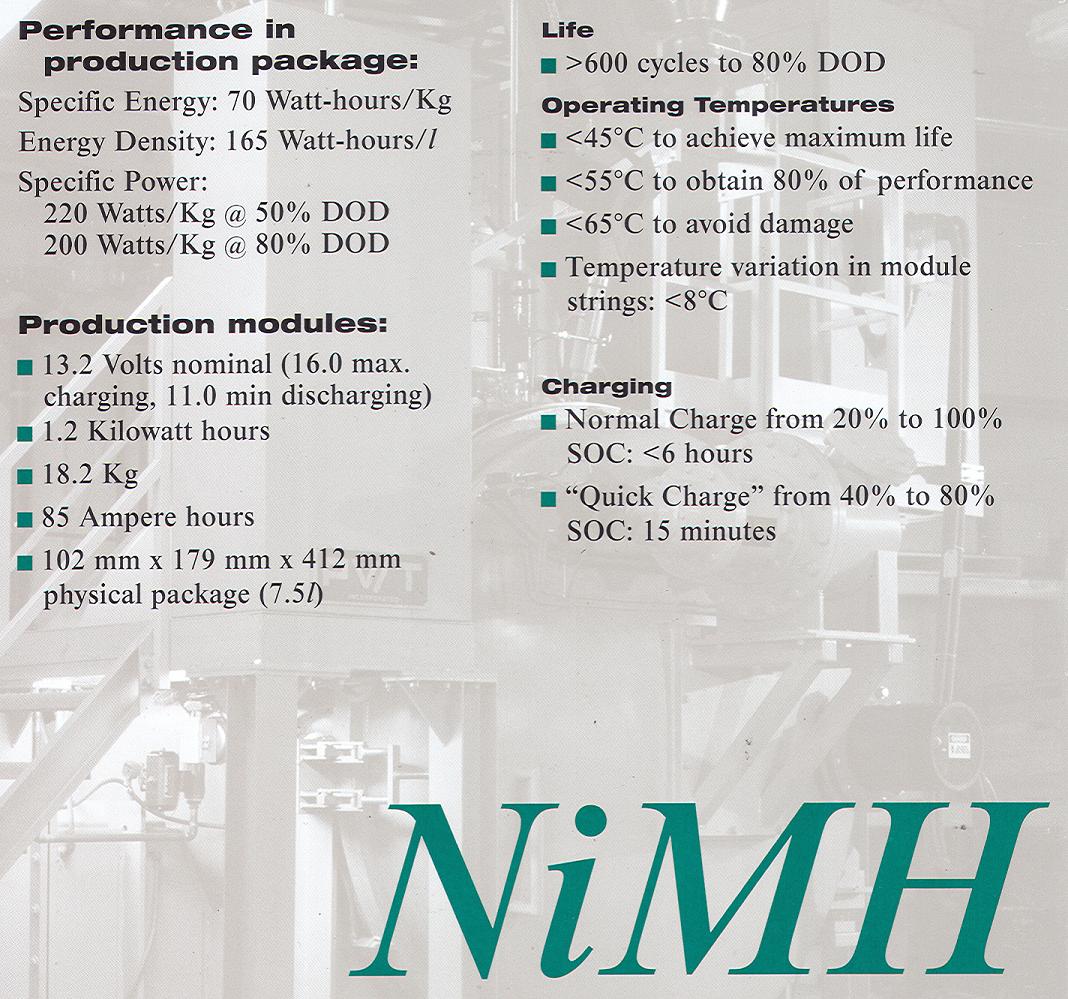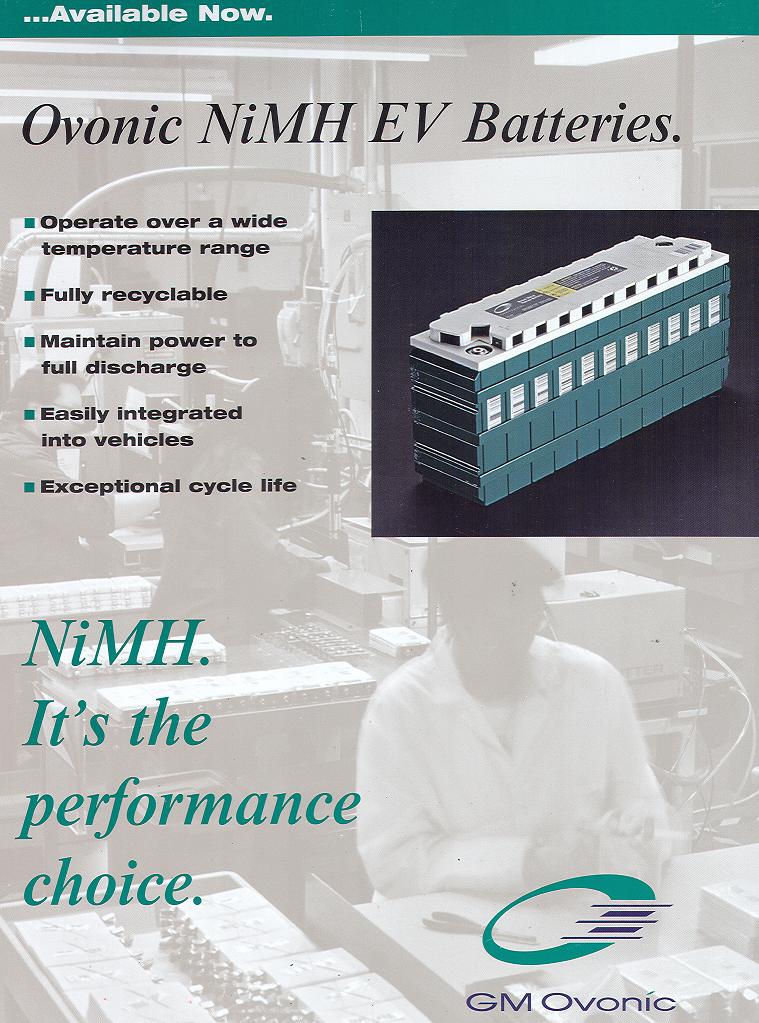 READ IT AND WEEP..
THEY STOLE THE BEST
20 YEARS THE
USA HAD LEFT
TO GIVE !
$$$$$$$$$$$$$$$$$$$$$$$$$$$$$$$$$$$$$$$$$$$$$$$$$$$$